Looking for the perfect venue for your next event? Look no further than Sonesta Resorts Sint Maarten, the premier destination for meetings, conventions, and group gatherings on the island. With two all-inclusive resorts and seventeen beautifully designed spaces, we have everything you need to make your event a success.
Our meeting and convention spaces feature 24,000 square-feet of flexible conference facilities that can accommodate up to 700 guests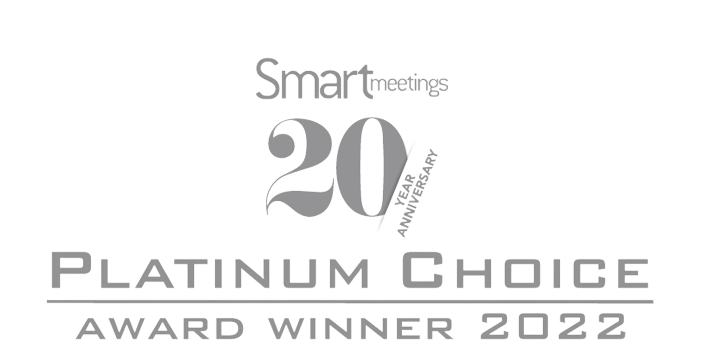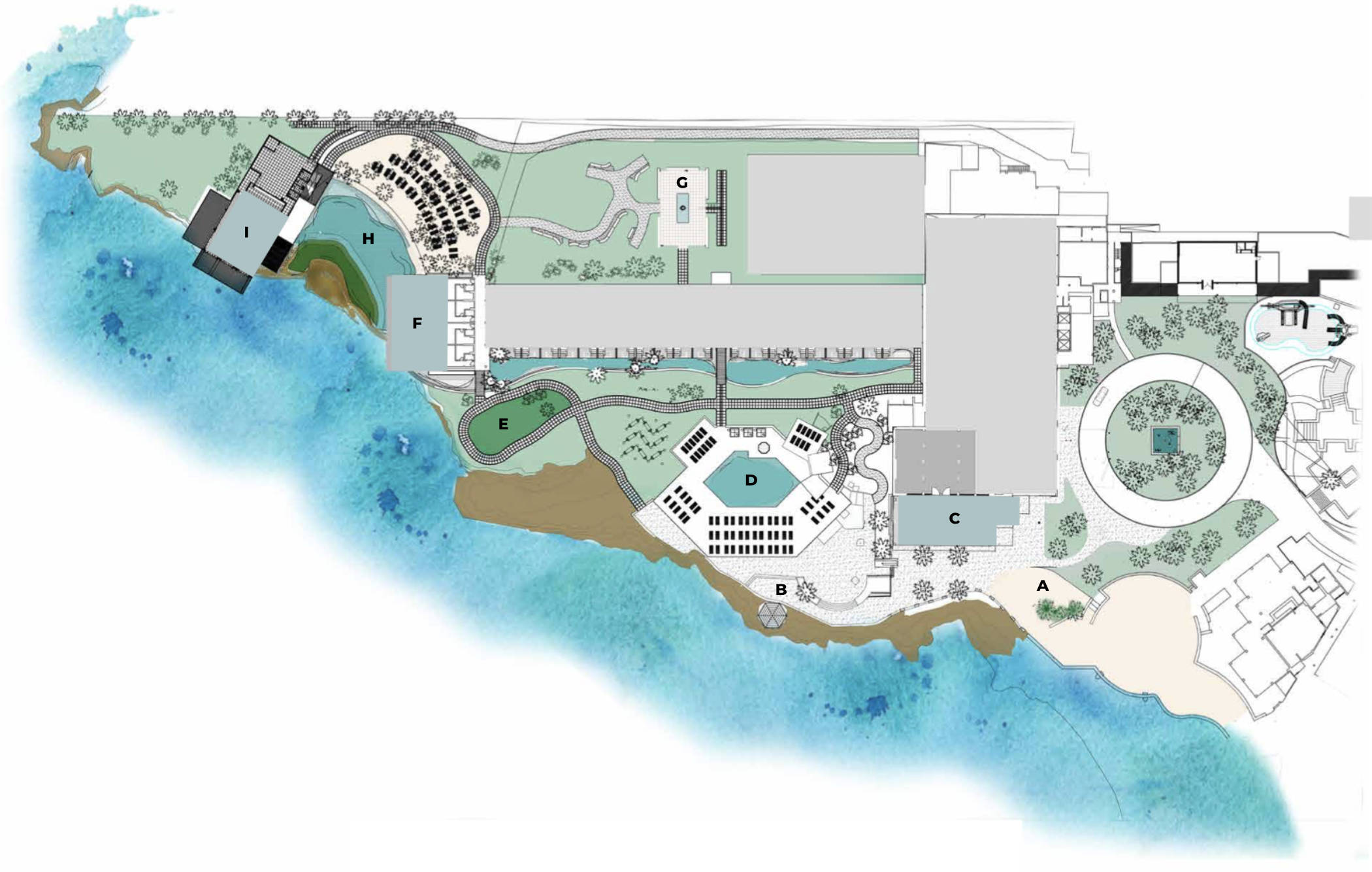 Outdoor Venues – Maho Beach
Available for all guests staying at Maho Beach and Ocean Point.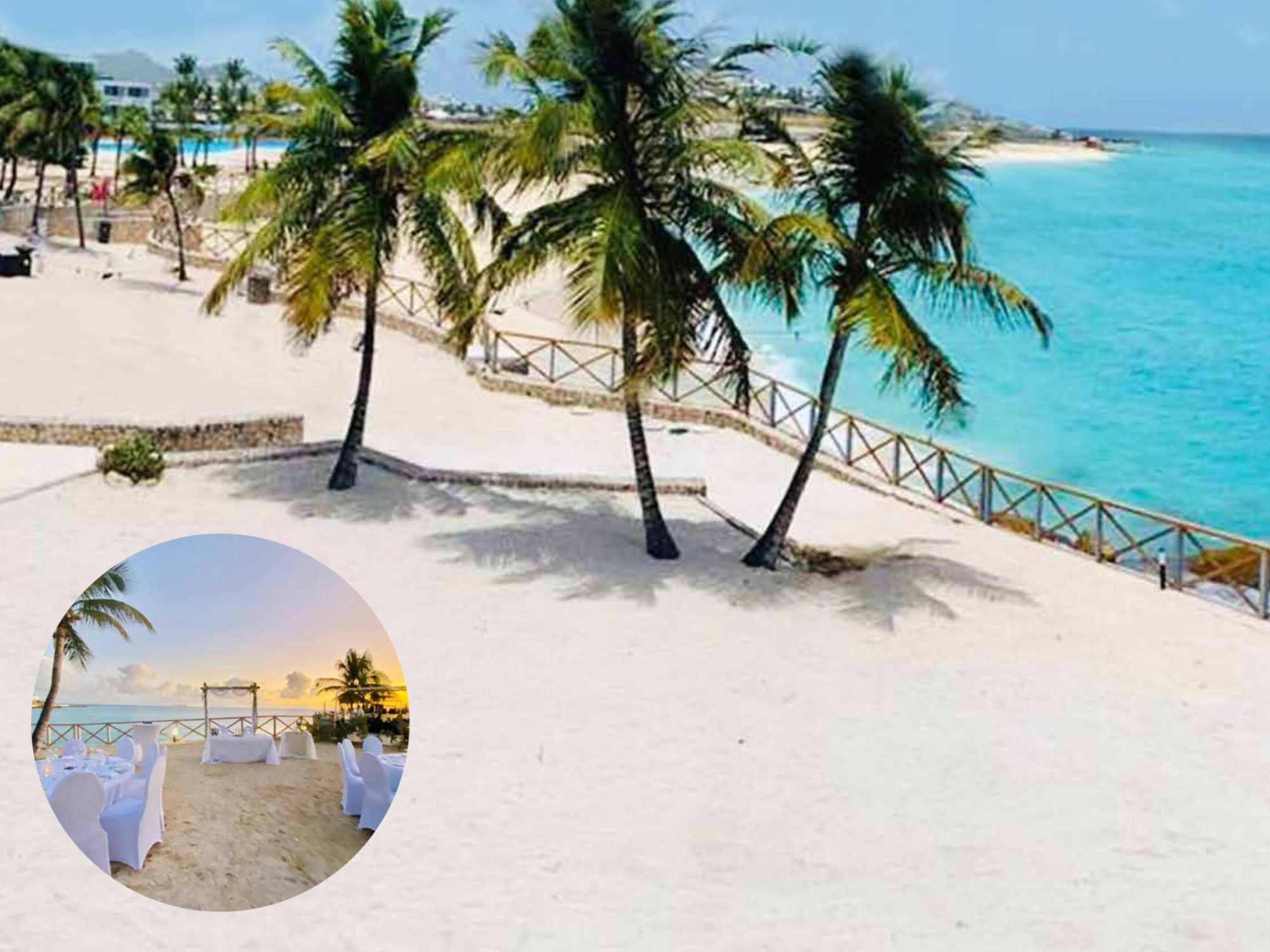 The Sands
This large space provides stunning views over Maho Bay that will inspire guest at your next meeting or conference or sets the stage for celebratory cocktails or dinner.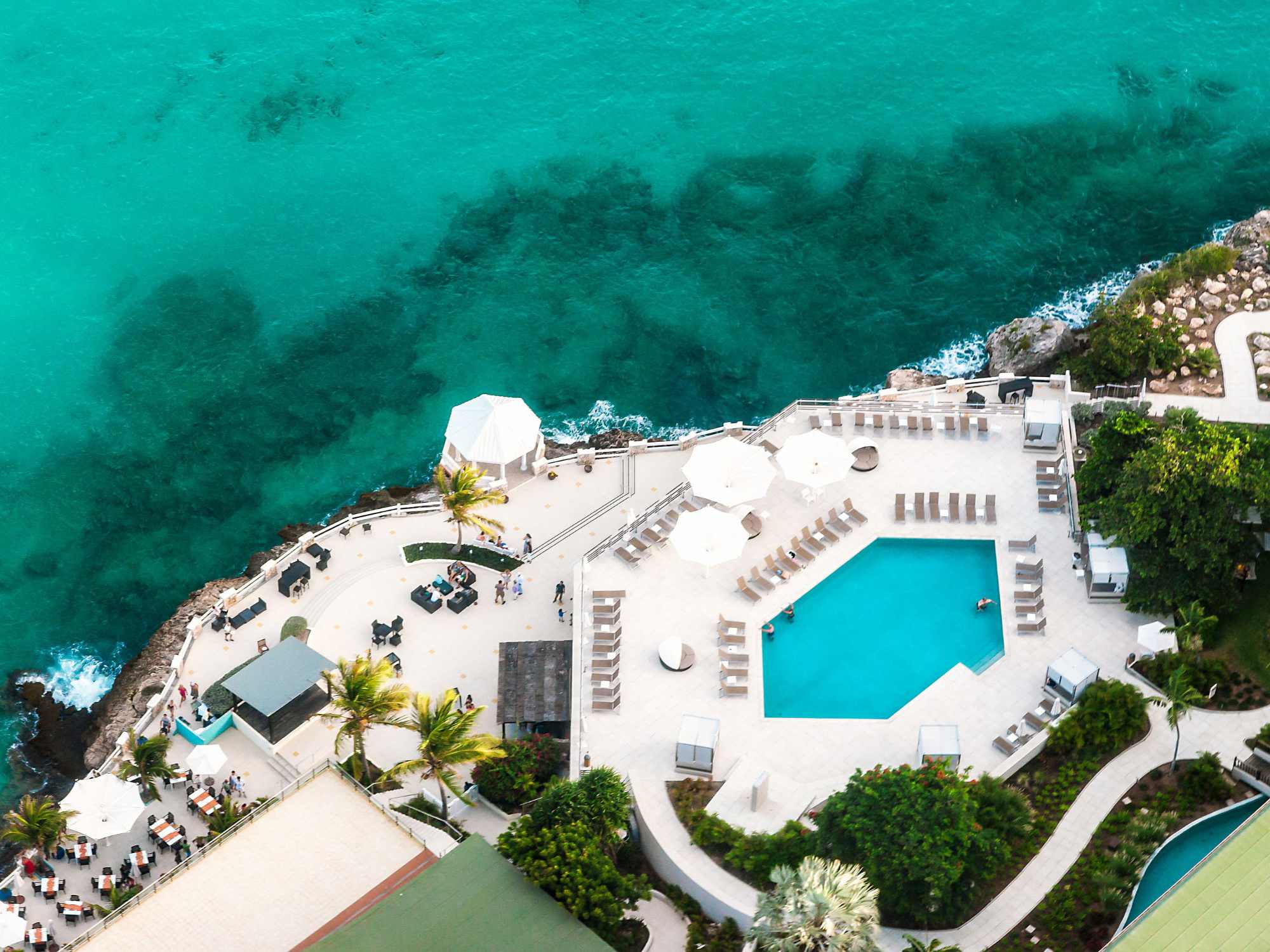 The Point Gazebo
Take center stage with this outdoor space which can also host cocktail receptions and intimate dinners. Popular for ceremonies, this gazebo also doubles as a stage for live performance.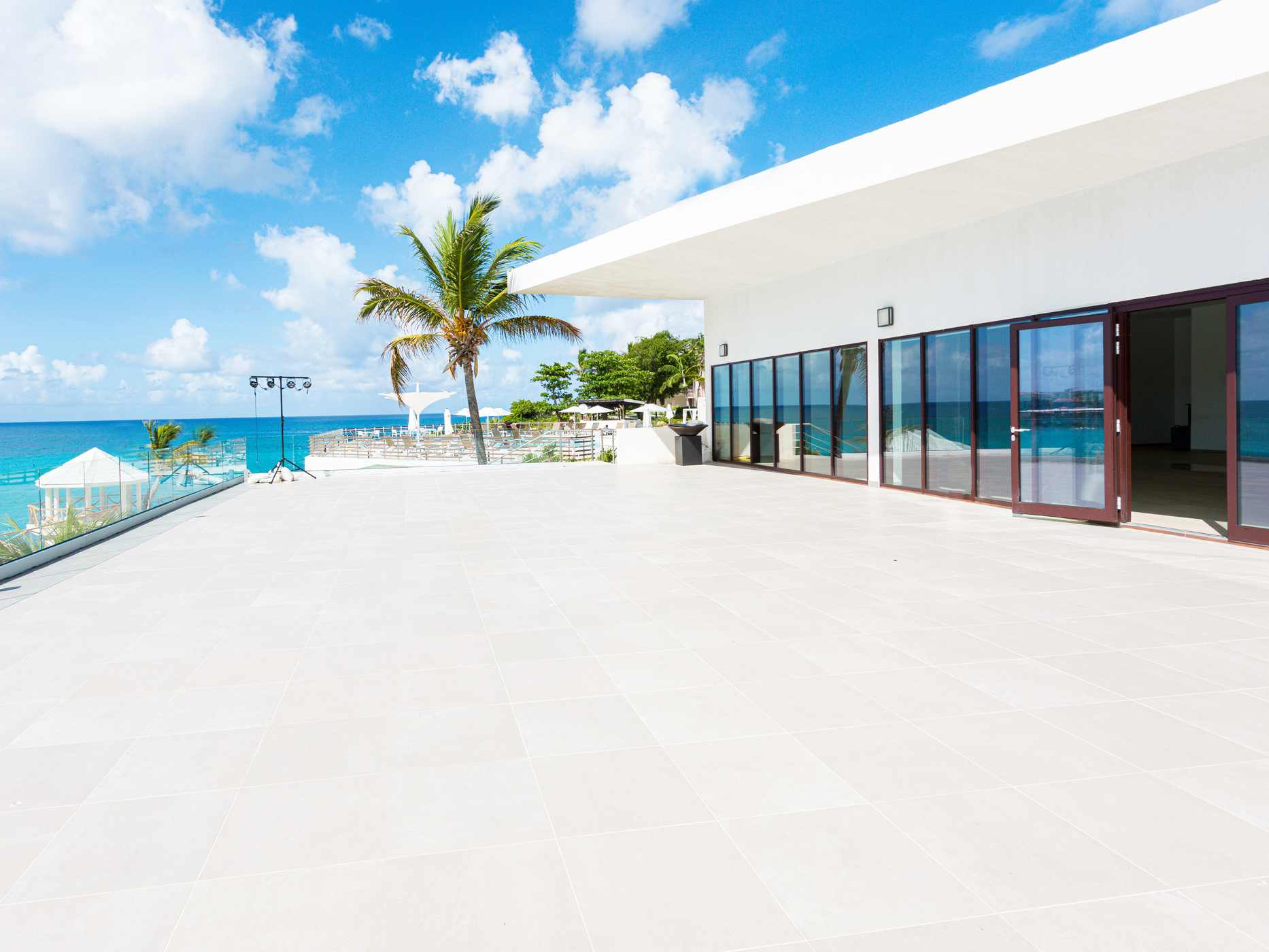 Royal Pavillion Terrace
Set against a stunning backdrop of endless views over Maho Bay, this space features indoor and outdoor areas ideal for any celebration.
Outdoor Venues – Sonesta Ocean Point Resort
Exclusively available for guests staying at Ocean Point.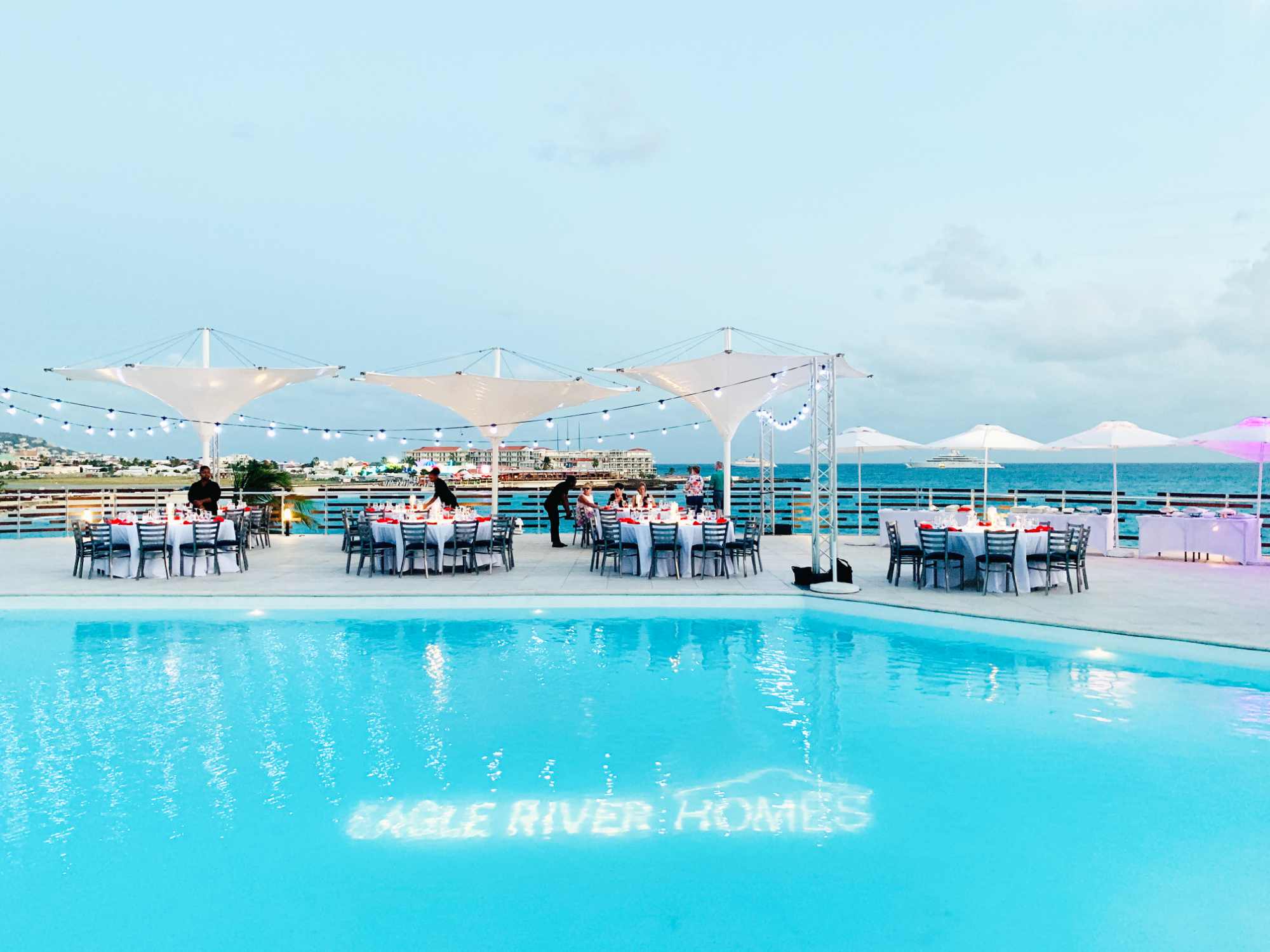 Point Pool Deck
Add glamour to your next soirée with this gorgeous poolside venue, making it an epic landing for welcome cocktails and dinner parties.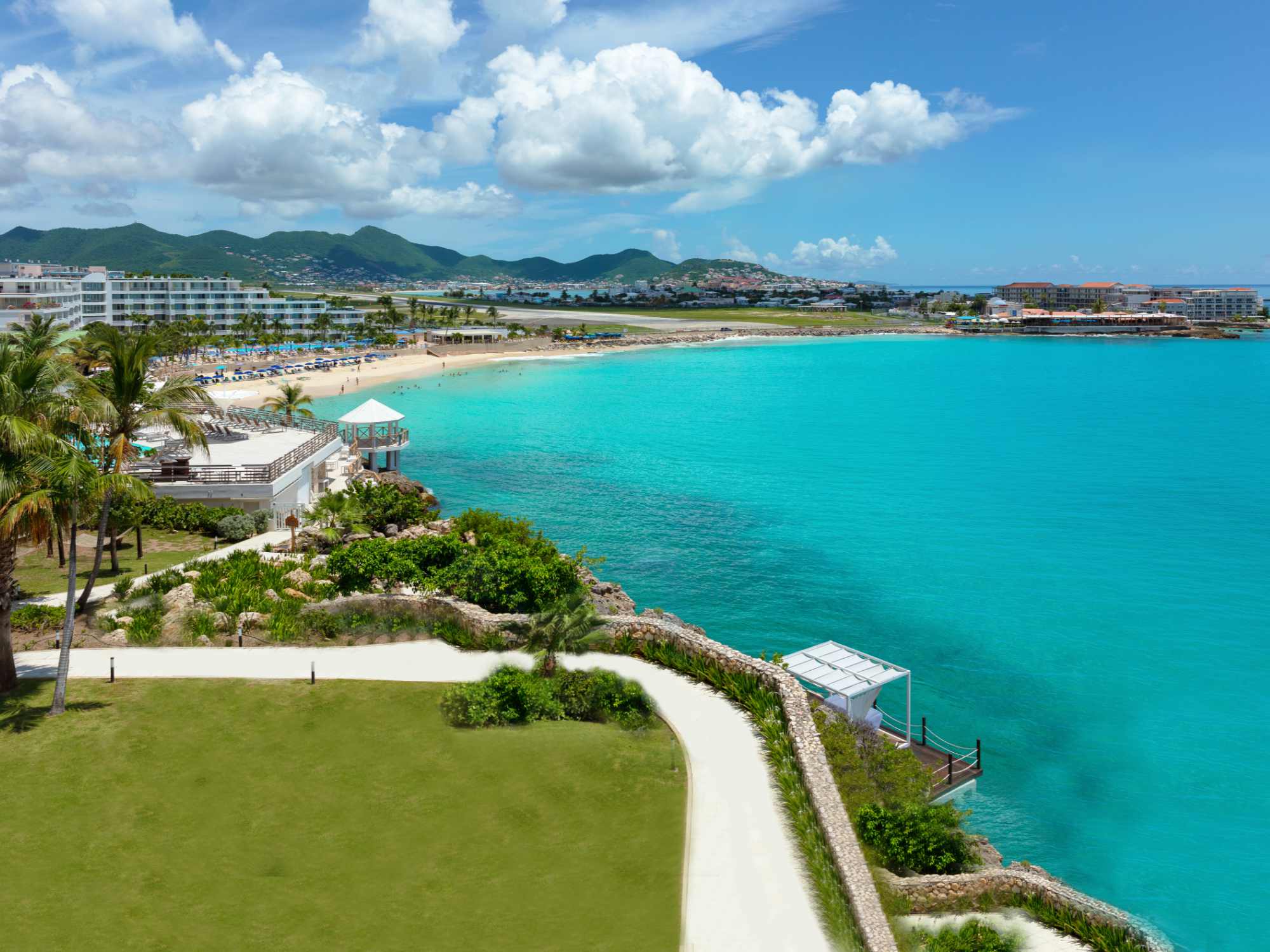 The Lawn
This lush outdoor setting is ideal for smaller gatherings over cocktails or intimate seated dinners.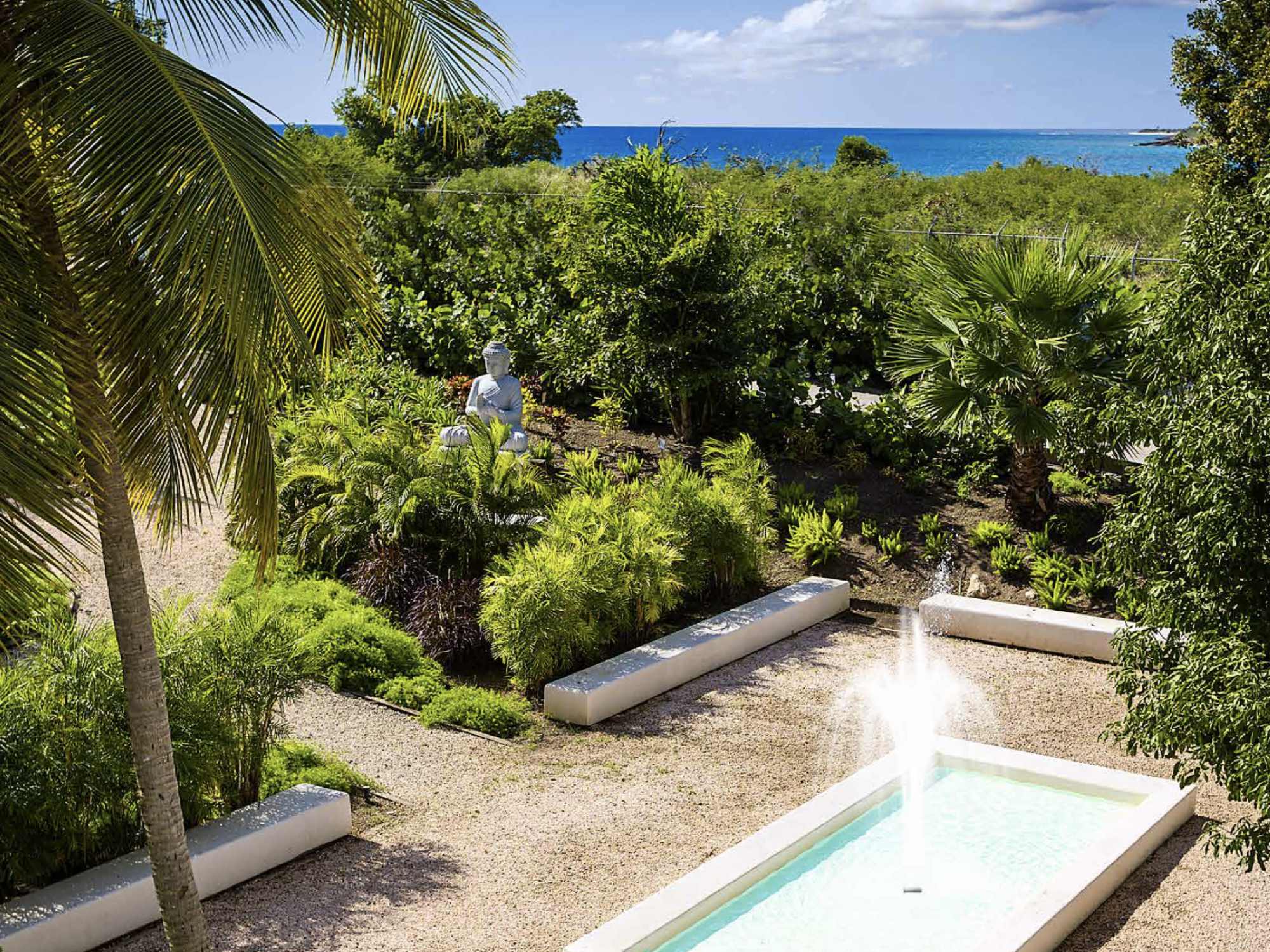 Zen Garden Fountain
Amdist a natural environment, this outdoor space is perfect for cocktail receptions and small gatherings.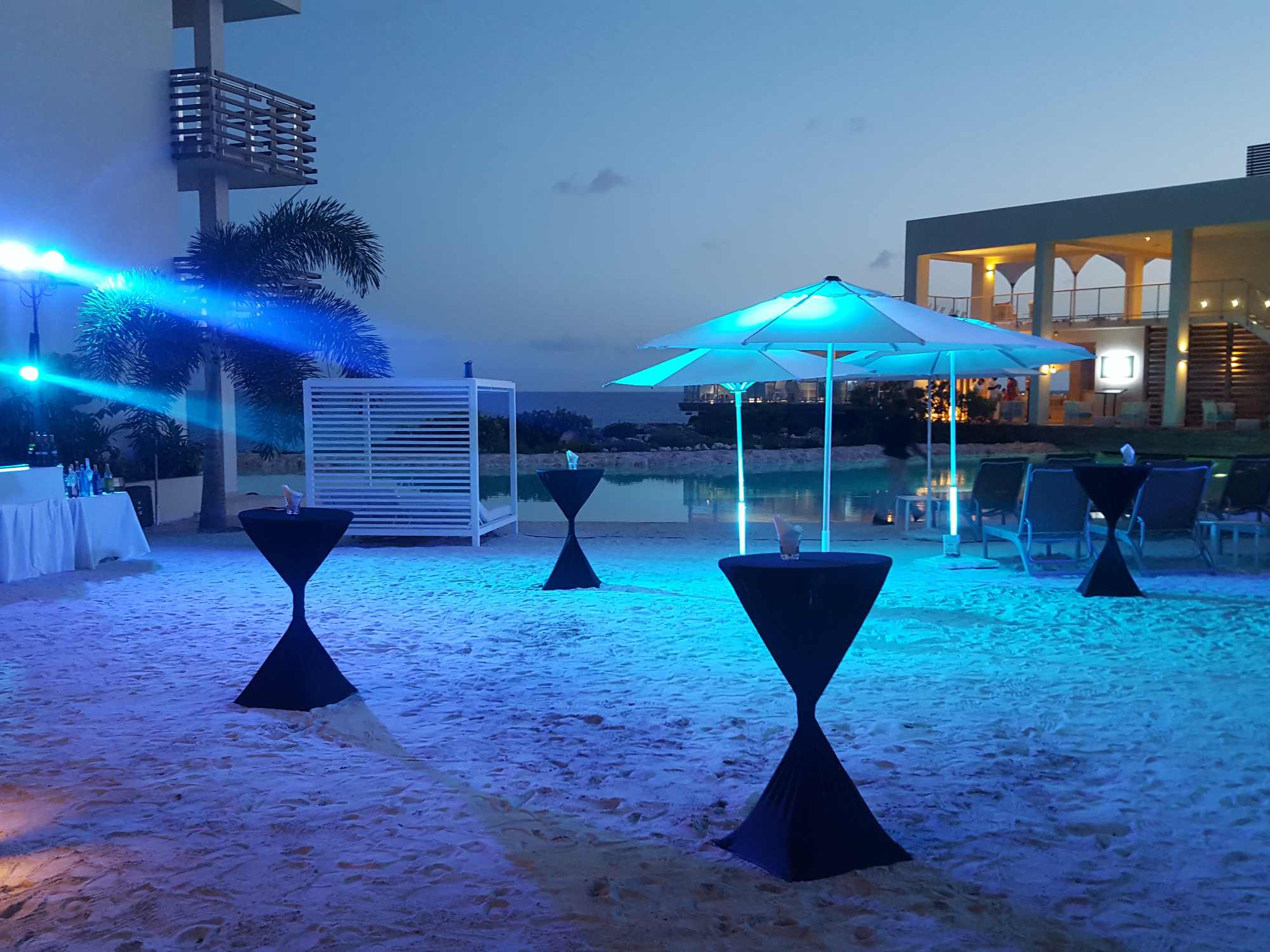 The Edge Pool
This dynamic bayfront pool with its mandmade beach atop a cliff will have you living on the edge while impressing your team with expansive views of Maho Bay.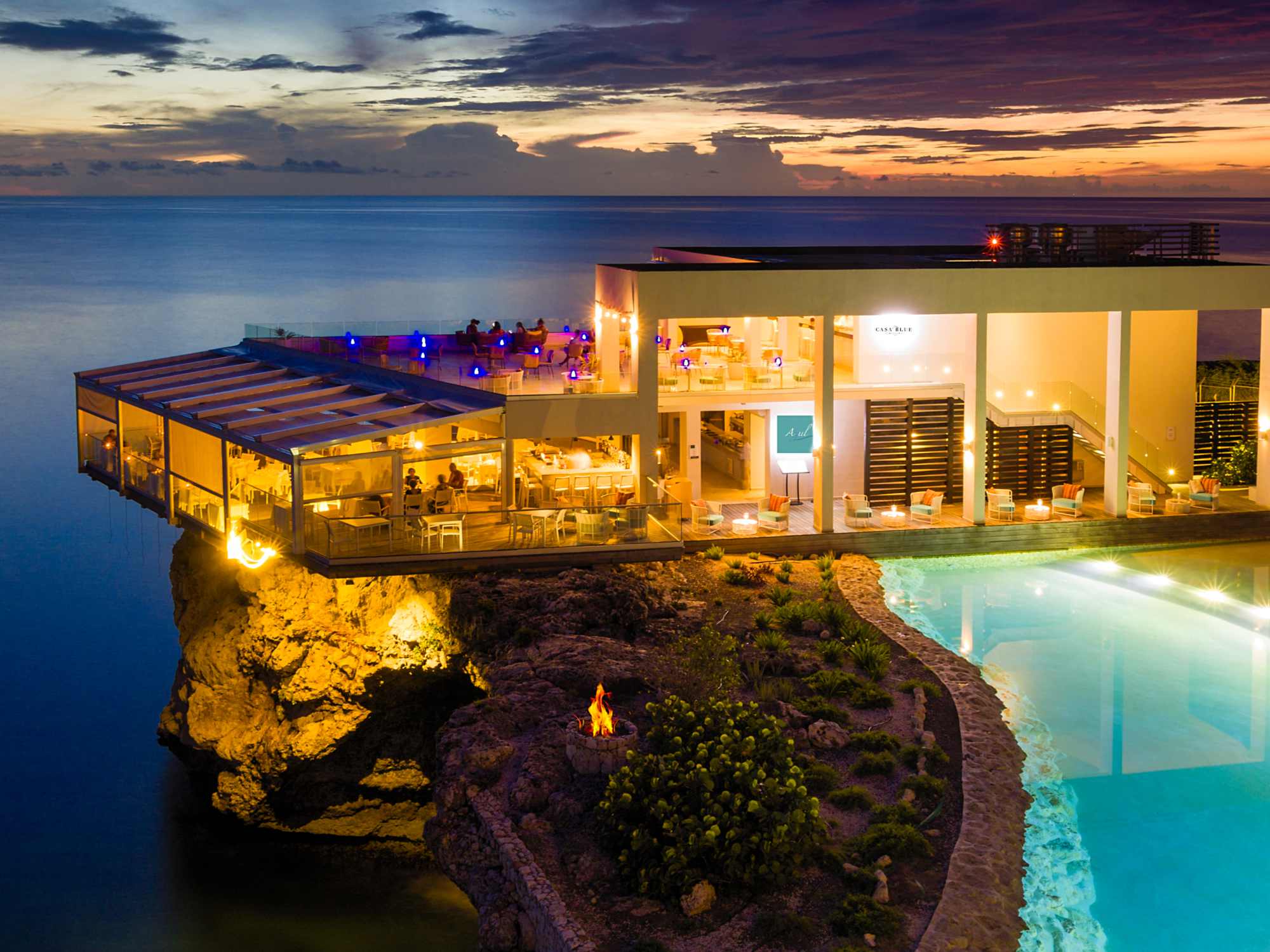 Bluefin Restaurant + Bar
Located on top of Azul Restaurant sits this stunning venue with breathtaking 180-degree views of Caribbean splendor, ideal for large cocktail and dinner parties.
Sunset Lounge + Bar
This sprawling space provides the best sunset views on the island and is perfect for cocktail receptions and entertainment.
Capacity Chart – Outdoors
Size
Banquet
Theater
Reception
Maho Beach
Royal Pavillion Terrace
3401
120
150
150
The Sands
915
80
120
120
Point Gazebo
230
10
120
120
Ocean Point
Zen Fountain
1776
–
–
150
Point Pool Deck
929
200
–
250
Edge Pool
569
100
–
150
Sunset Lounge
197
–
–
150
The Lawn
174
40
50
100
Bluefin
107
80
60
120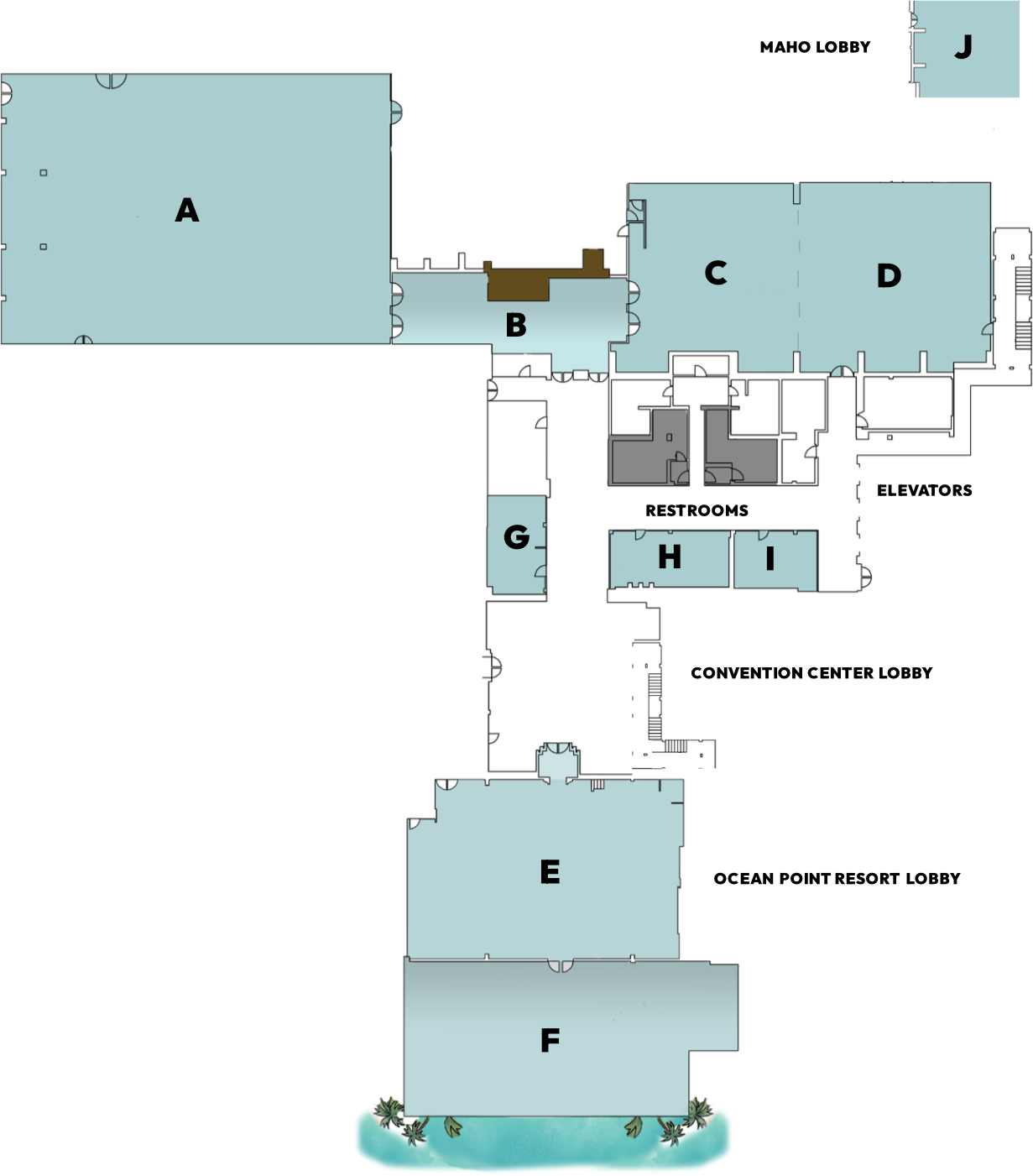 Indoor Venues in our Convention Center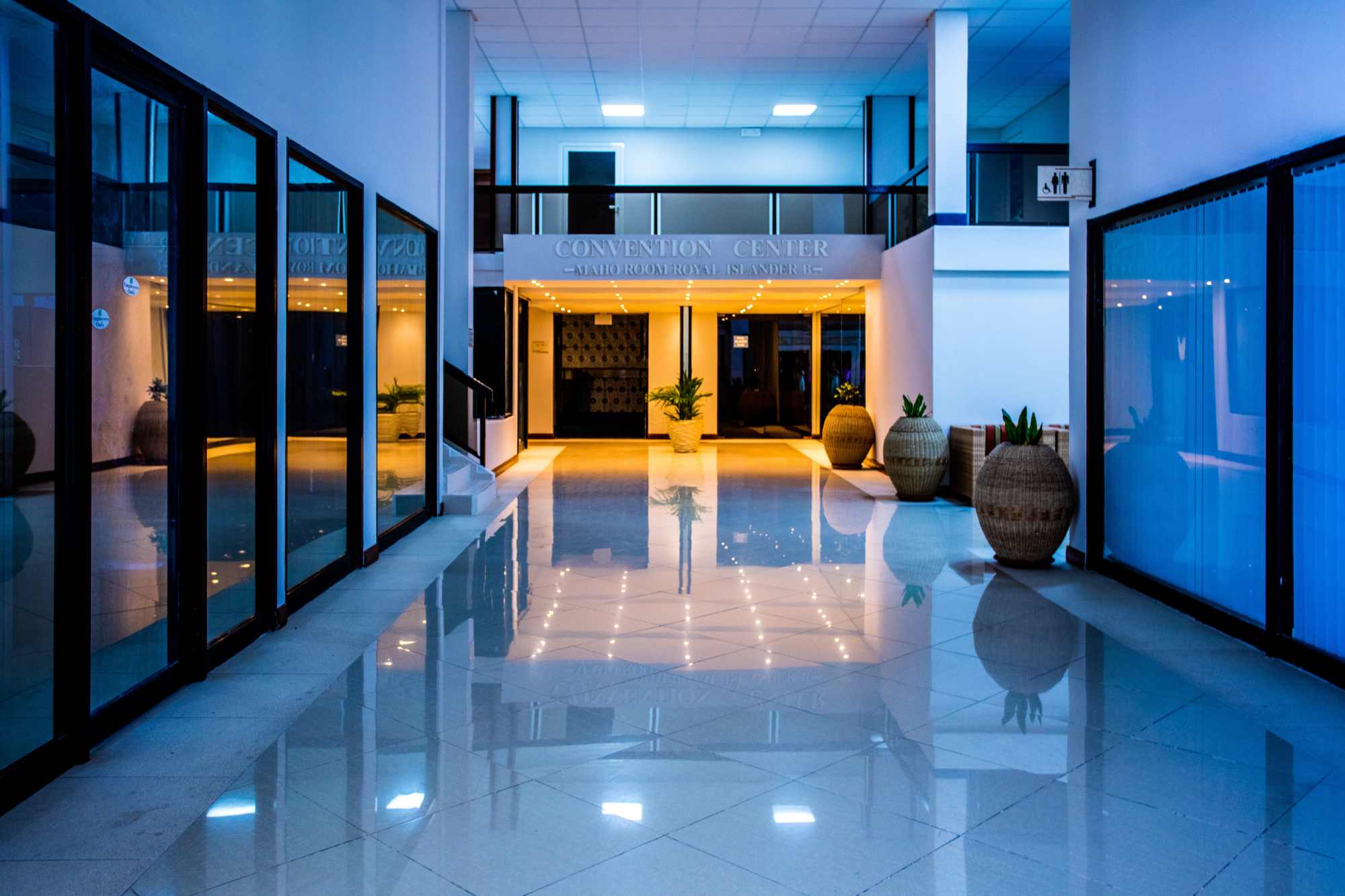 Maho Room
From gala dinners, conferences, cocktail parties and more, this versatile space can accommodate it all.
Max Reception Capacity: 700 / 6237 ft²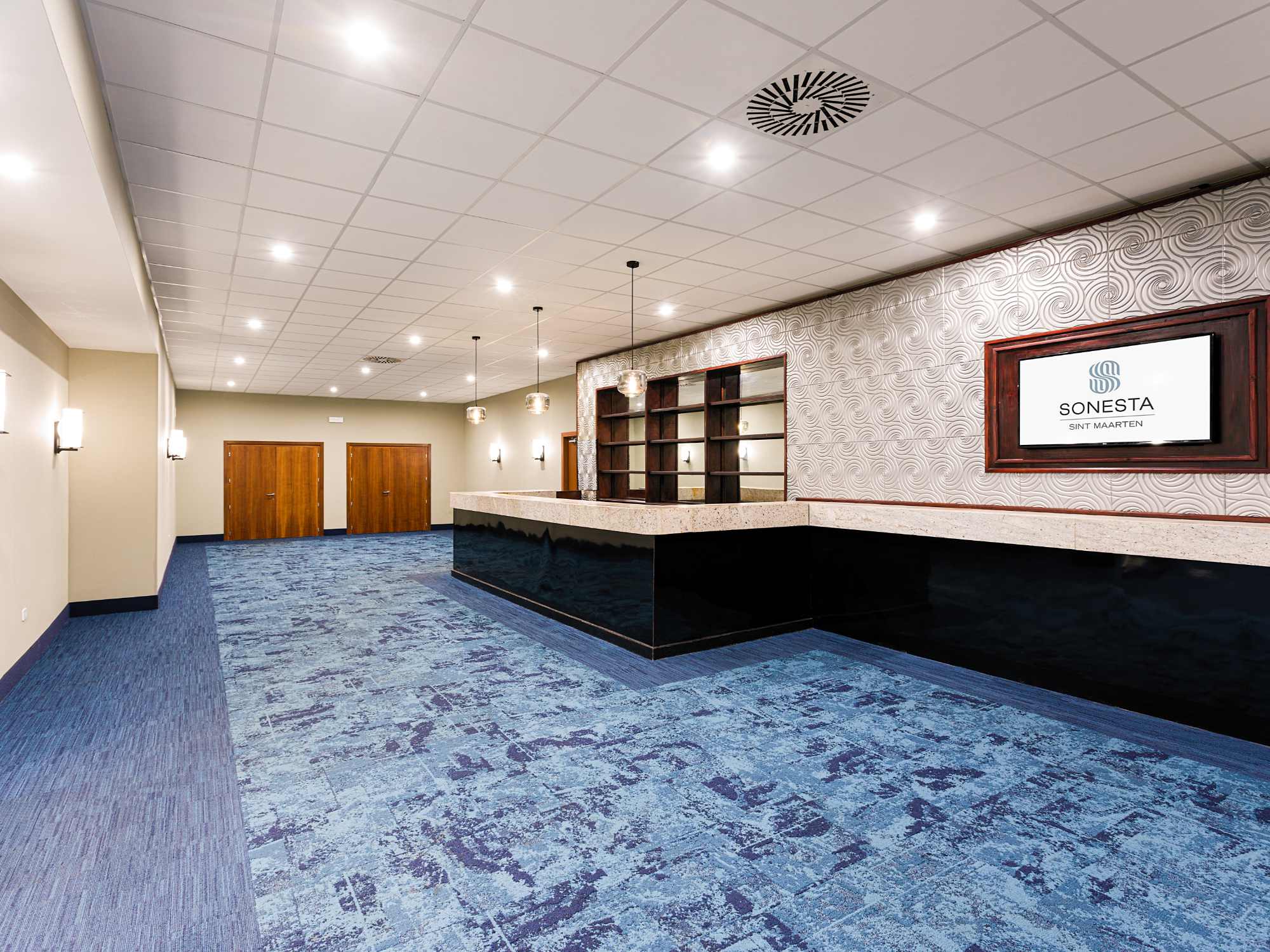 Blue Room
This space holds a full service bar conveniently located between the largest convention centers, perfect for cocktail receptions.
Max Reception Capacity: 30 / 1084 ft²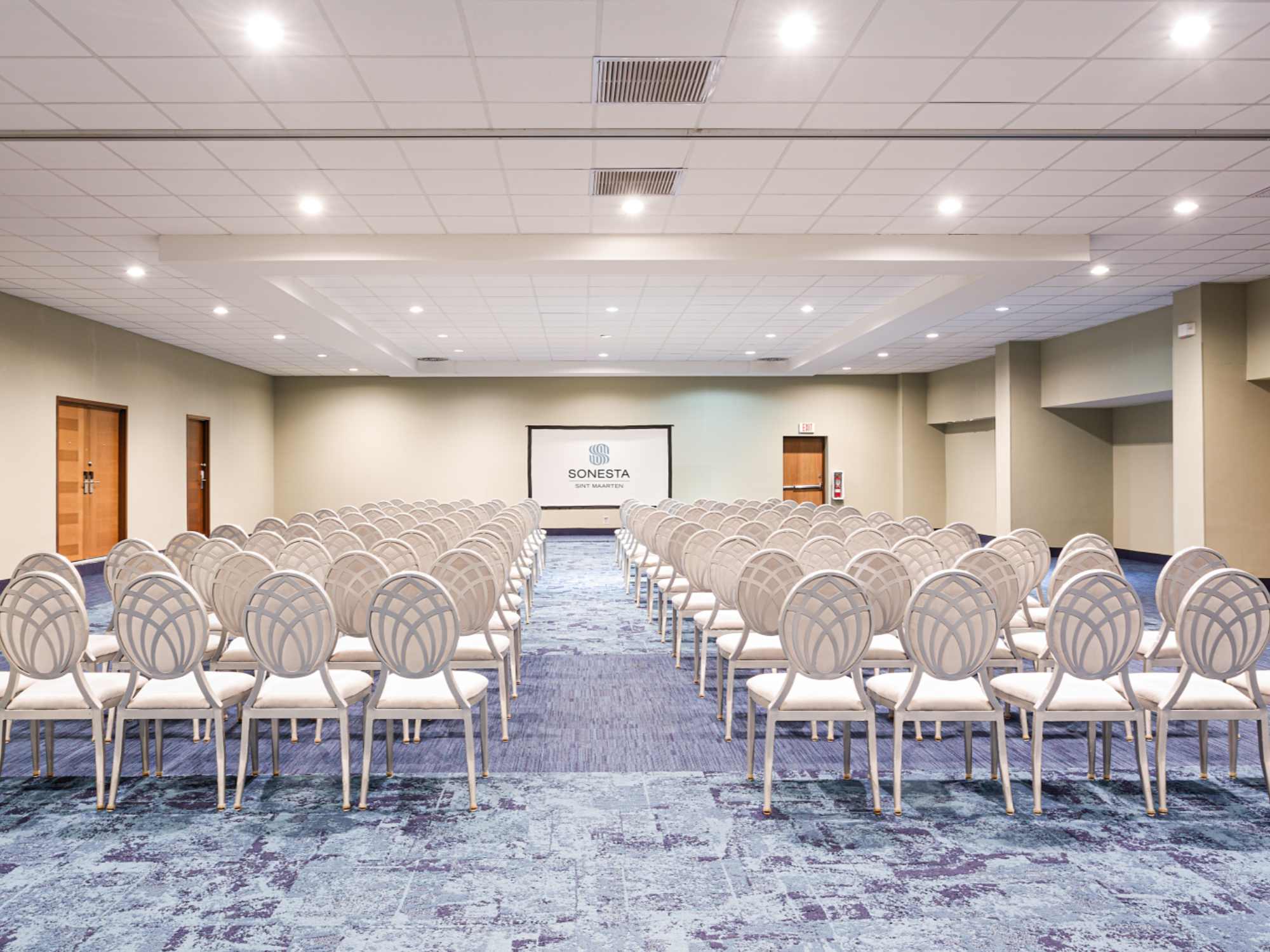 Royal Islander
When two become one… Guests have the option to split this functional space into two rooms then converting smaller meetings into functions.
Max Reception Capacity: 400 / 4447 ft²
Royal Pavillion + Terrace
Set against a stunning backdrop of endless views over Maho Bay, this space features indoor and outdoor areas ideal for any celebration.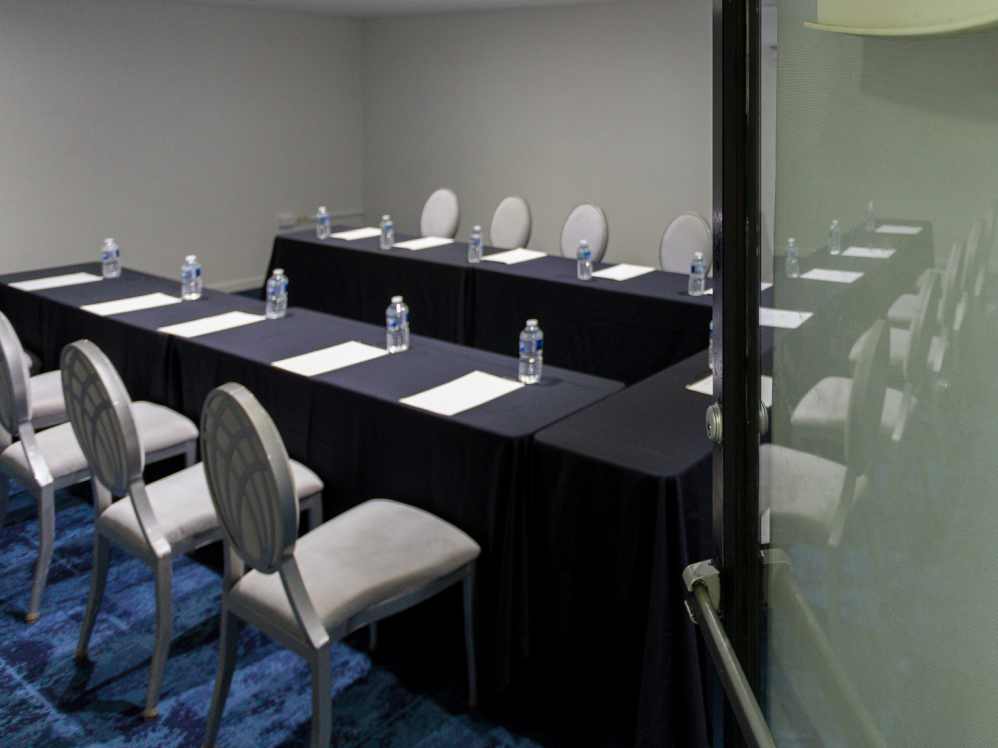 Statia Room
This intimate space serves perfectly as a breakout room or as a media room for screenings and presentations.
Max Reception Capacity: 40 / 299 ft²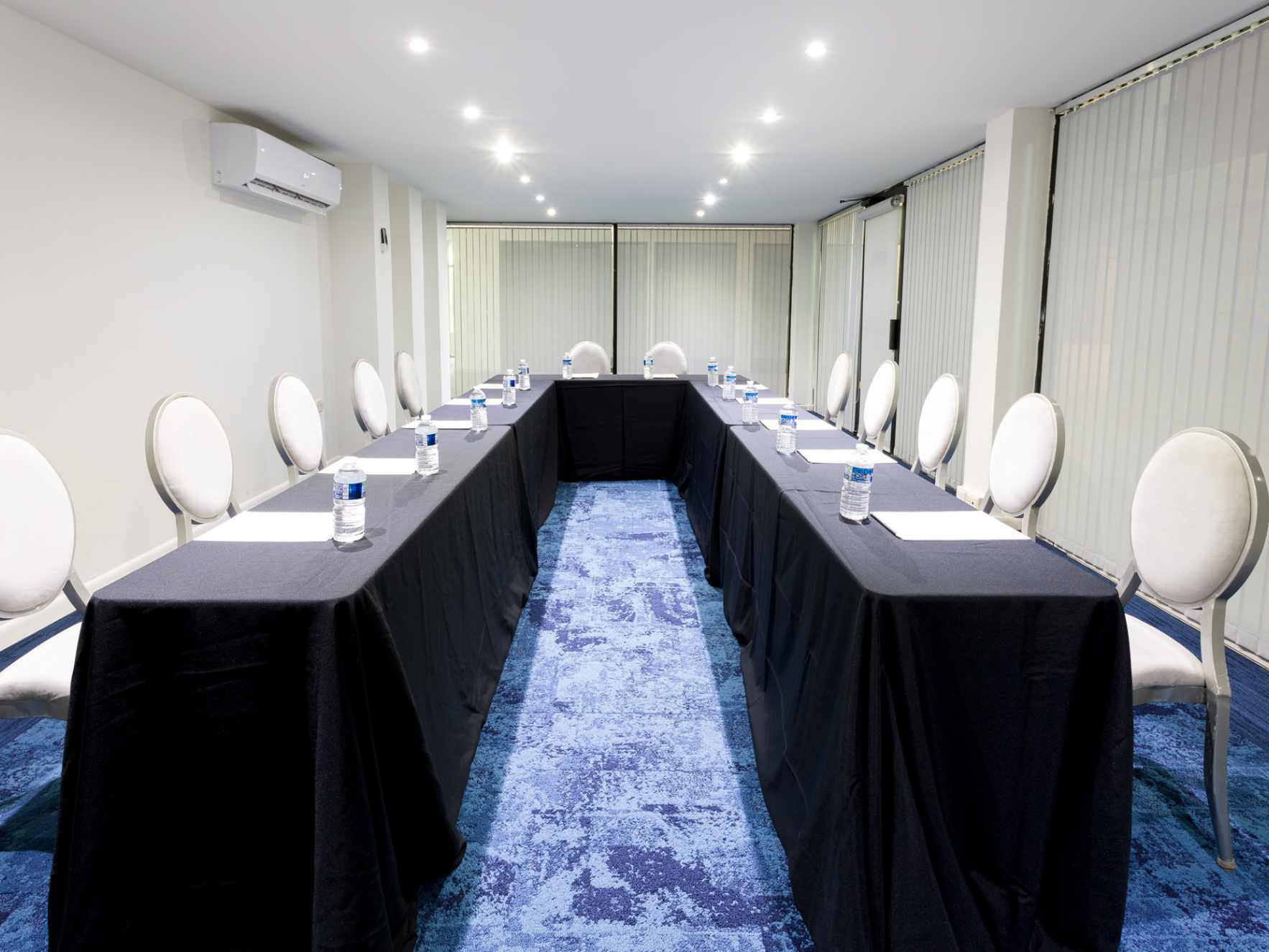 Bonaire Room
Grab your audience's attention in this larger function room ideal for new product pitches or dedicated workshops.
Max Reception Capacity: 30 / 439 ft²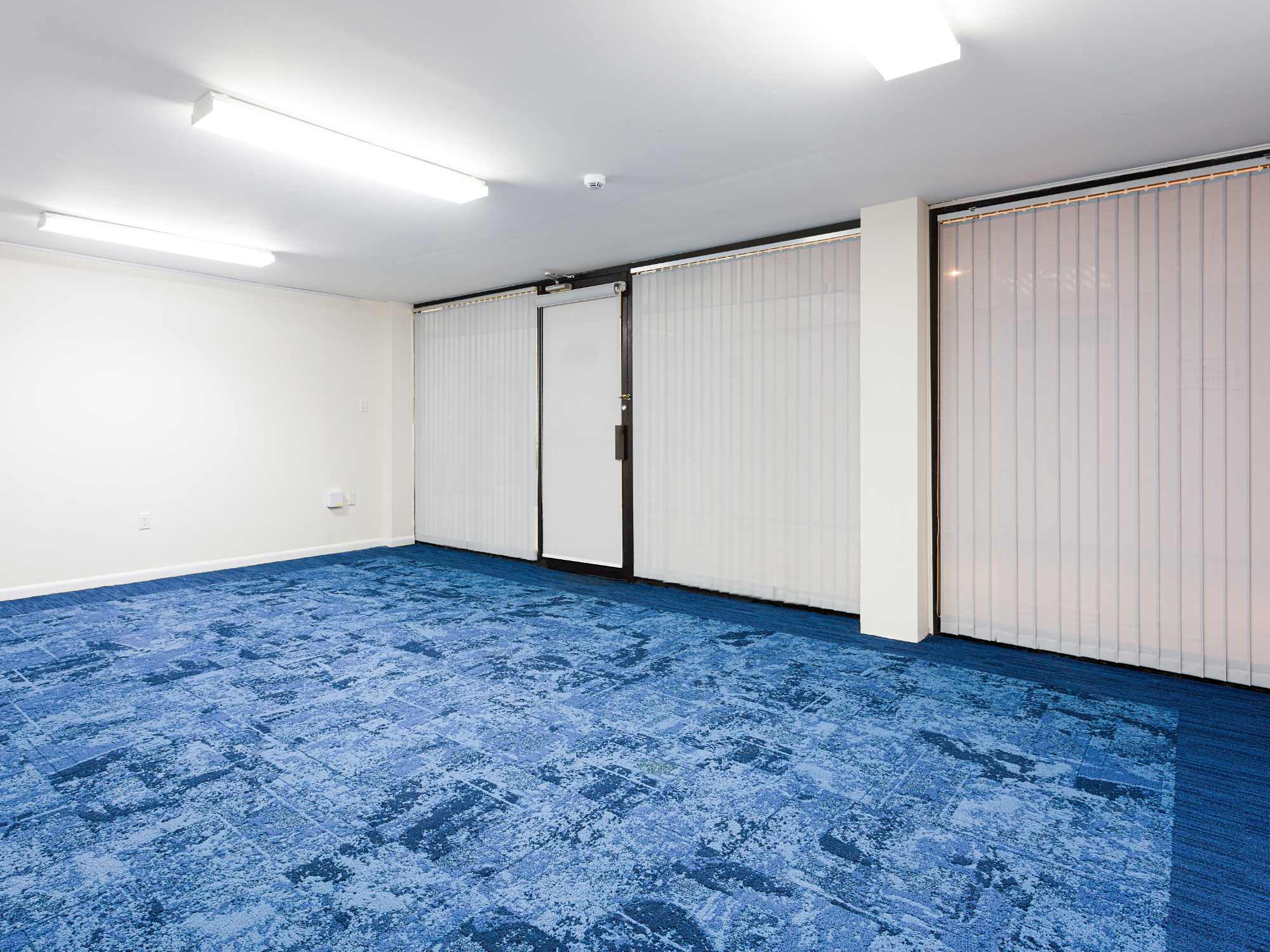 Saba Room
Your headquarters, office or storage space for all of your entertainment needs and groups' prizes in paradise.
Max Reception Capacity: 15 / 67 ft²
Indoor Venue in the Maho Beach Main Lobby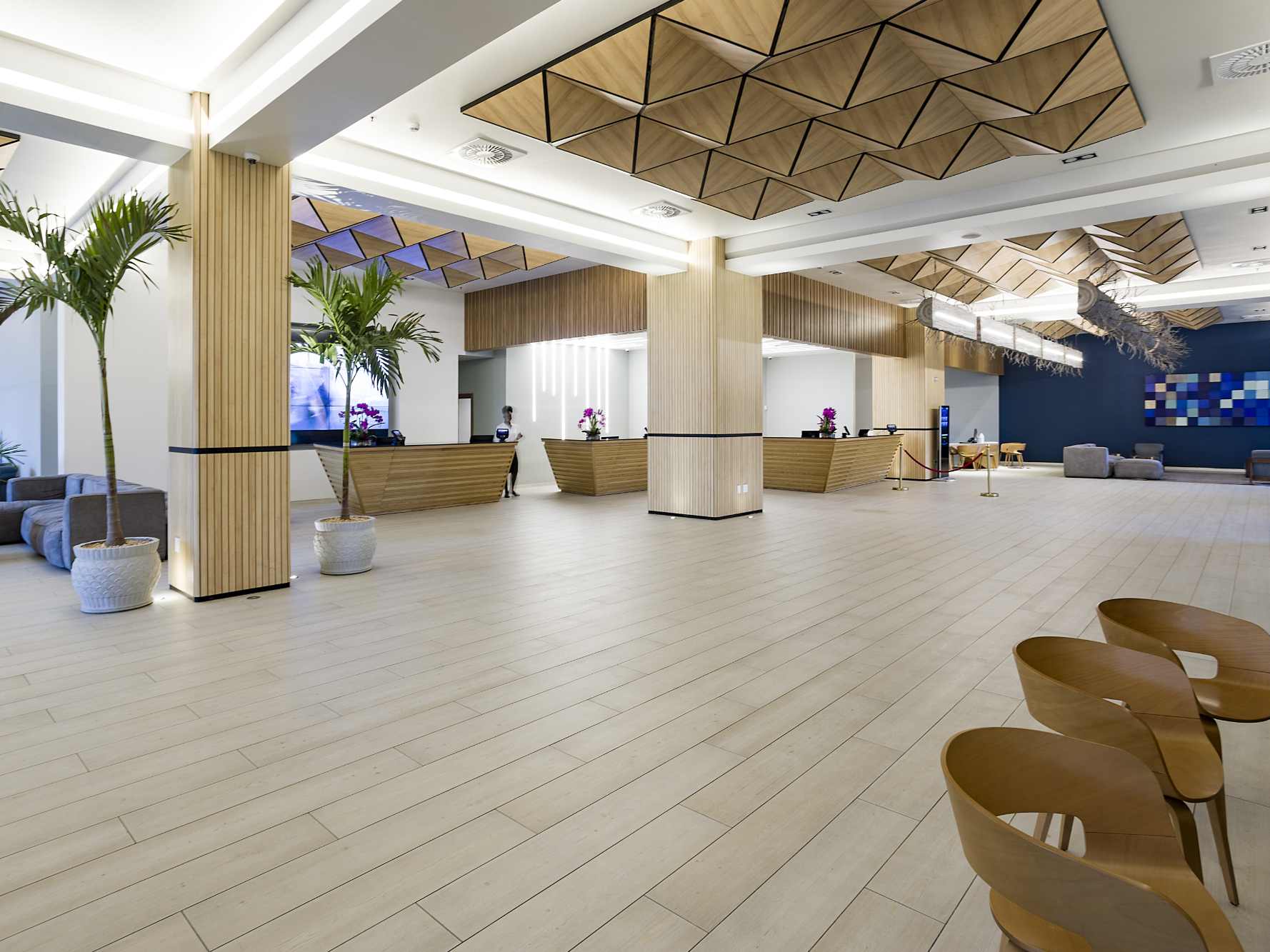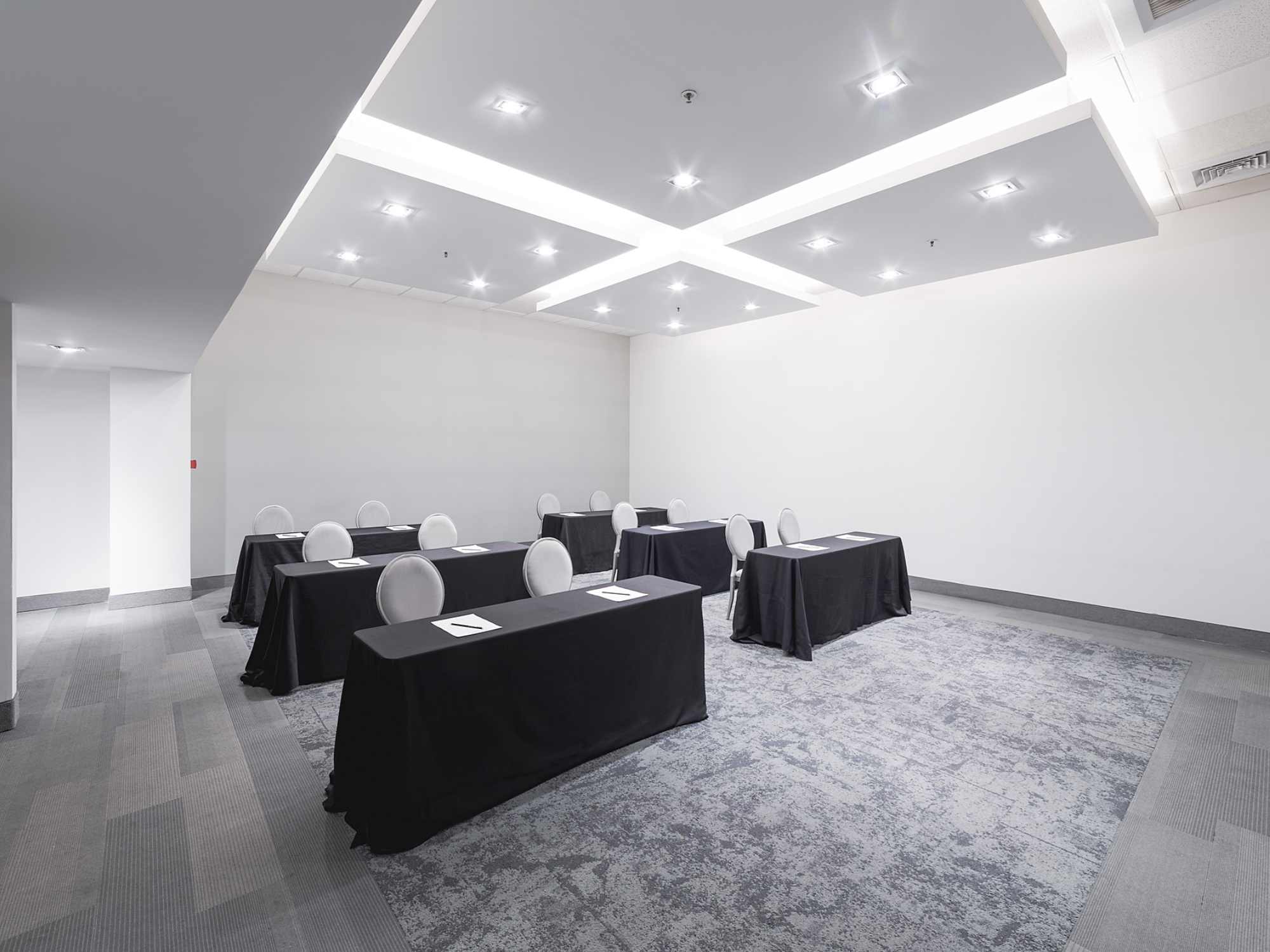 Rainbow Room
This versatile space provides a blank canvas to create a one-of-a-kind environment for any type of event, private screening or meeting.
Capacity Chart – Indoor Venues
Size
Banquet
Theater
Reception
Classroom
U-Shape
H-Square
Conference
Convention Center
Maho Room
6237
350
600
700
420
96
119
–
Royal Islander
4447
200
500
400
130
80
100
150
Royal Pavillion
3013
150
200
200
100
48
60
60
Royal Islander A
2343
120
200
200
70
48
60
80
Royal Islander B
2101
90
150
175
90
48
60
70
Blue Room
1084
–
–
30
–
–
–
–
Bonaire
439
20
20
30
12
16
–
16
Statia
299
–
25
40
24
15
–
18
Saba
67
10
15
15
9
–
–
9
Maho Beach Lobby
Rainbow
575
30
36
20
30
24
30
20
Additional Services
In addition to our venues, we offer food and beverage, audio and visual equipment, banqueting equipment and entertainment options, complementing your overall desired event.
Terms & Conditions
All venues are subject to availability*
 Capacities listed are maximum capacity without banqueting or a/v equipment
Setup fees are dependent on selected setup type, volume and length of function
General cut off time for loud music is 11:00pm, certain venues can host late functions for an additional fee
Functions held on St. Maarten Public Holidays are subject to an additional charge
Sonesta Ocean Point Resort Venues are restricted only for the use of Ocean Point all-inclusive hotel guests/groups
*May include blackout dates, day of the week and time restrictions, depending on the resort's operation and occupancy. All outdoor venue as subject to weather conditions. The resort reserves the right to move function indoors or to change venue location if required by operations.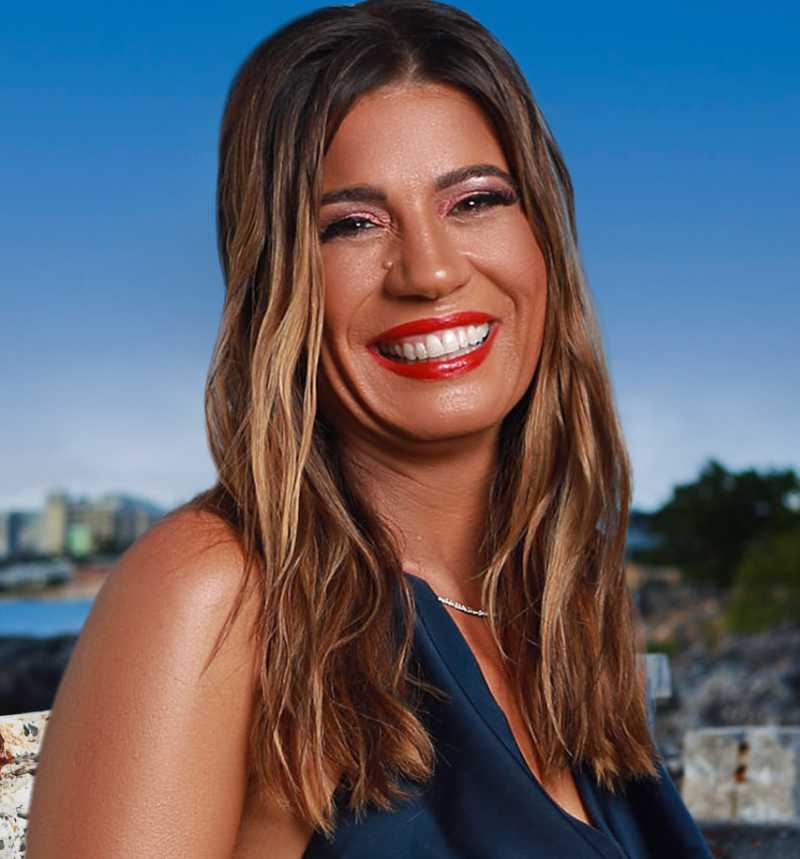 Plan Your Successful Event with Carla Melo and Sonesta Resorts Sint Maarten
At Sonesta Resorts Sint Maarten, we understand the importance of successful group events and meetings. That's why we offer exceptional facilities and personalized services to ensure your event is a resounding success.
Our Group Sales Manager, Carla Melo, is dedicated to helping you plan and execute your event seamlessly. With over 15 years of experience in the hospitality industry, Carla brings a wealth of knowledge and expertise to the table. She will work with you to understand your specific needs and objectives, and create a customized package that meets all of your requirements.
Contact Carla Melo today to start planning your next successful event at Sonesta Resorts Sint Maarten.