Recent Media Coverage
Discover the latest media coverage of the Sonesta Resorts in St. Maarten, including the Sonesta Maho Beach Resort and Sonesta Ocean Point Resort. From travel blogs to major news outlets, stay up-to-date on all the buzz surrounding our Caribbean destinations. For press and media inquiries please email sonestastmaarten@zapwater.com
---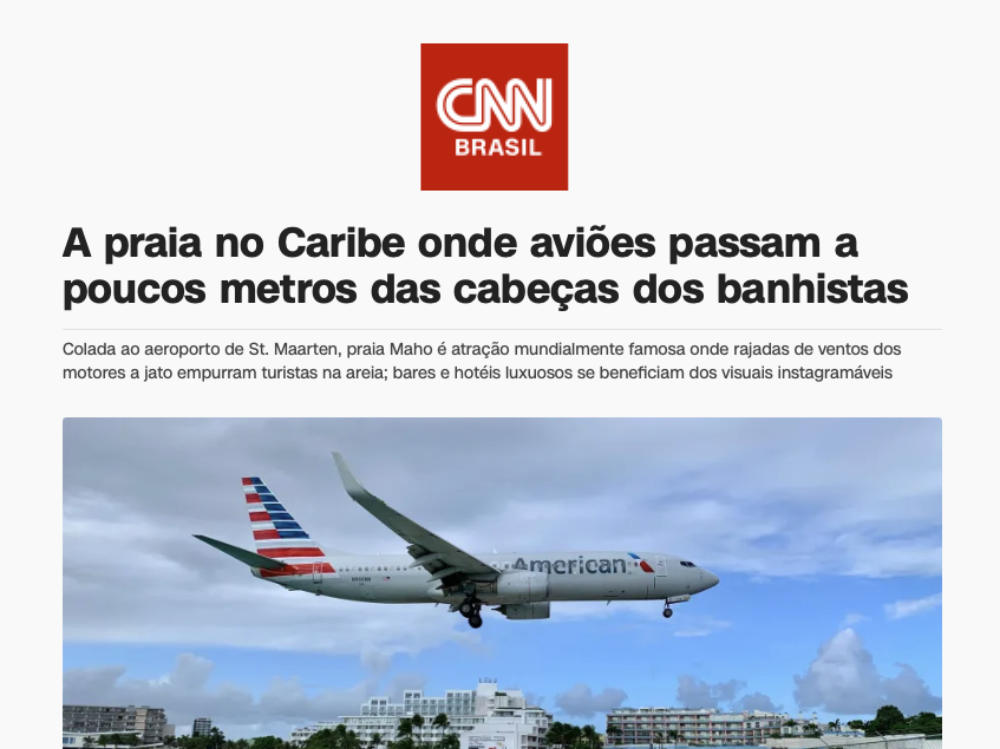 January 2023 — The sand is white and the water is a turquoise blue that looks like it came straight out of an Instagram filter. Couple that with irresistible blue skies and high temperatures, and you have a Caribbean beach paradise. There is only one caveat: huge planes from international airlines land a few meters from the heads of bathers, with the thunderous sound of engines and very strong gusts of wind.
Read article on the CNN Brazil website (in Portugese)
RESORT: MAHO BEACH+OCEAN POINT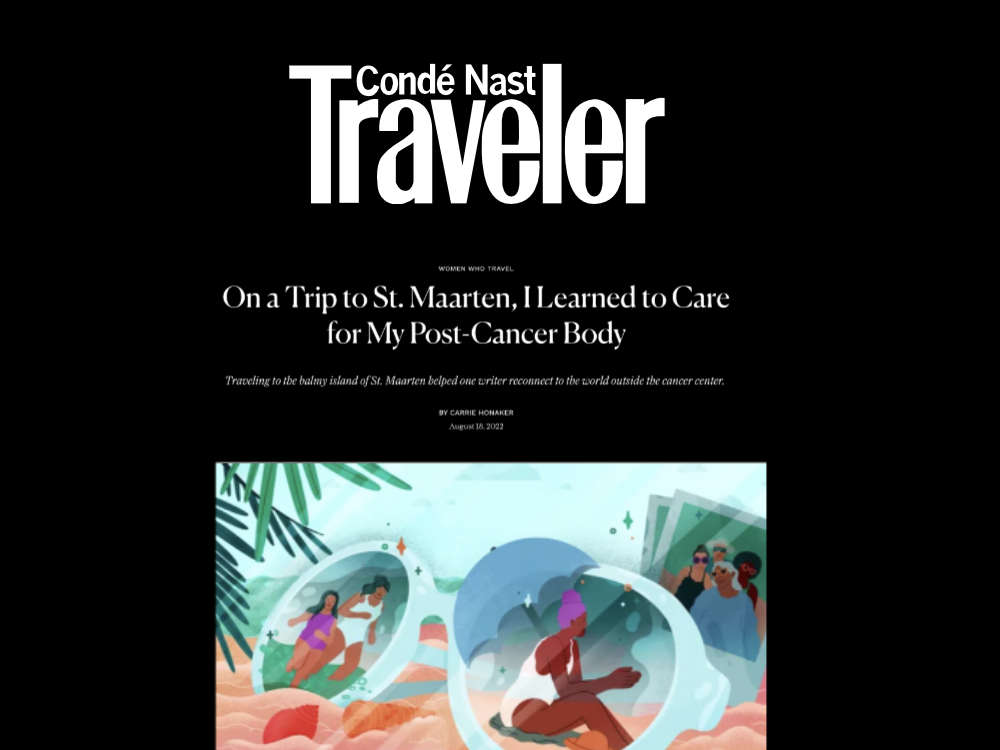 On a Trip to St. Maarten, I Learned to Care for My Post-Cancer Body
August 2022 — So I got the self-care I hoped for at the resort, but I wasn't prepared for how much St. Maarten's rebuilding would mirror and inspire my own. Hurricane Irma ripped through the island in 2017, leaving bays littered with wrecked boats, streets crowded with storm surge debris, and businesses completely leveled. Now, signs of recovery are everywhere…
Read the article in Condé Nast Traveller
RESORT: OCEAN POINT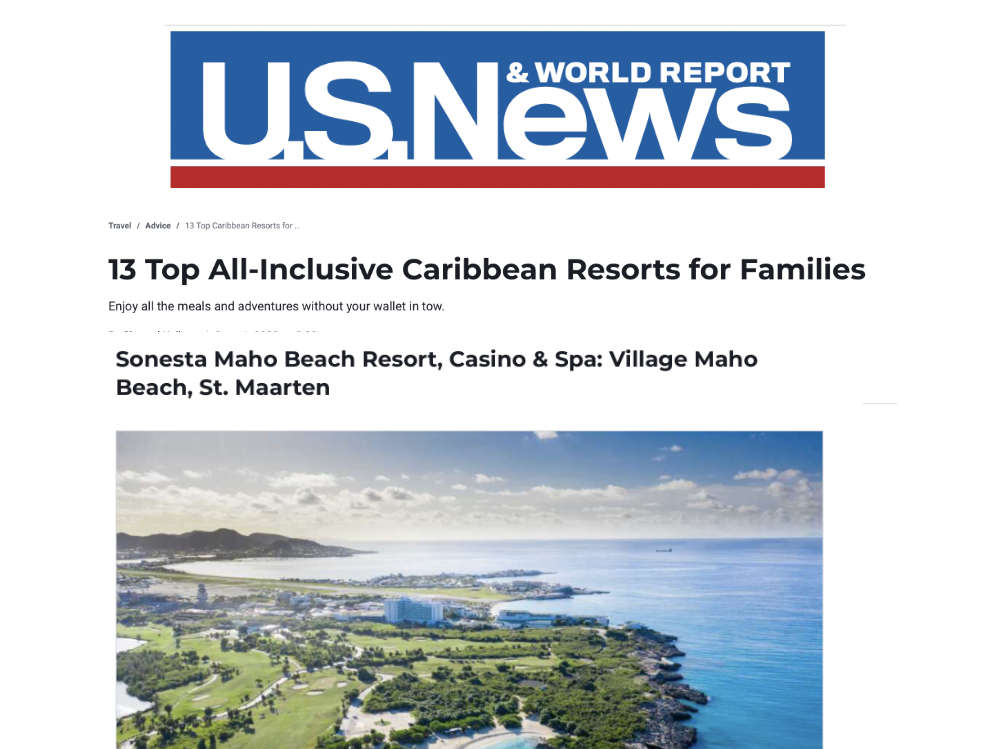 July 2022 — 
Set on 10 acres of beachfront property, the Sonesta Maho Beach Resort, Casino & Spa is the largest all-inclusive family resort on the charismatic Caribbean island nation of St. Maarten. The vibrant location is one of the island's primary entertainment hubs, with the biggest casino and trendiest nightclub on the island.
Read the article in US News & World Report
RESORT: MAHO BEACH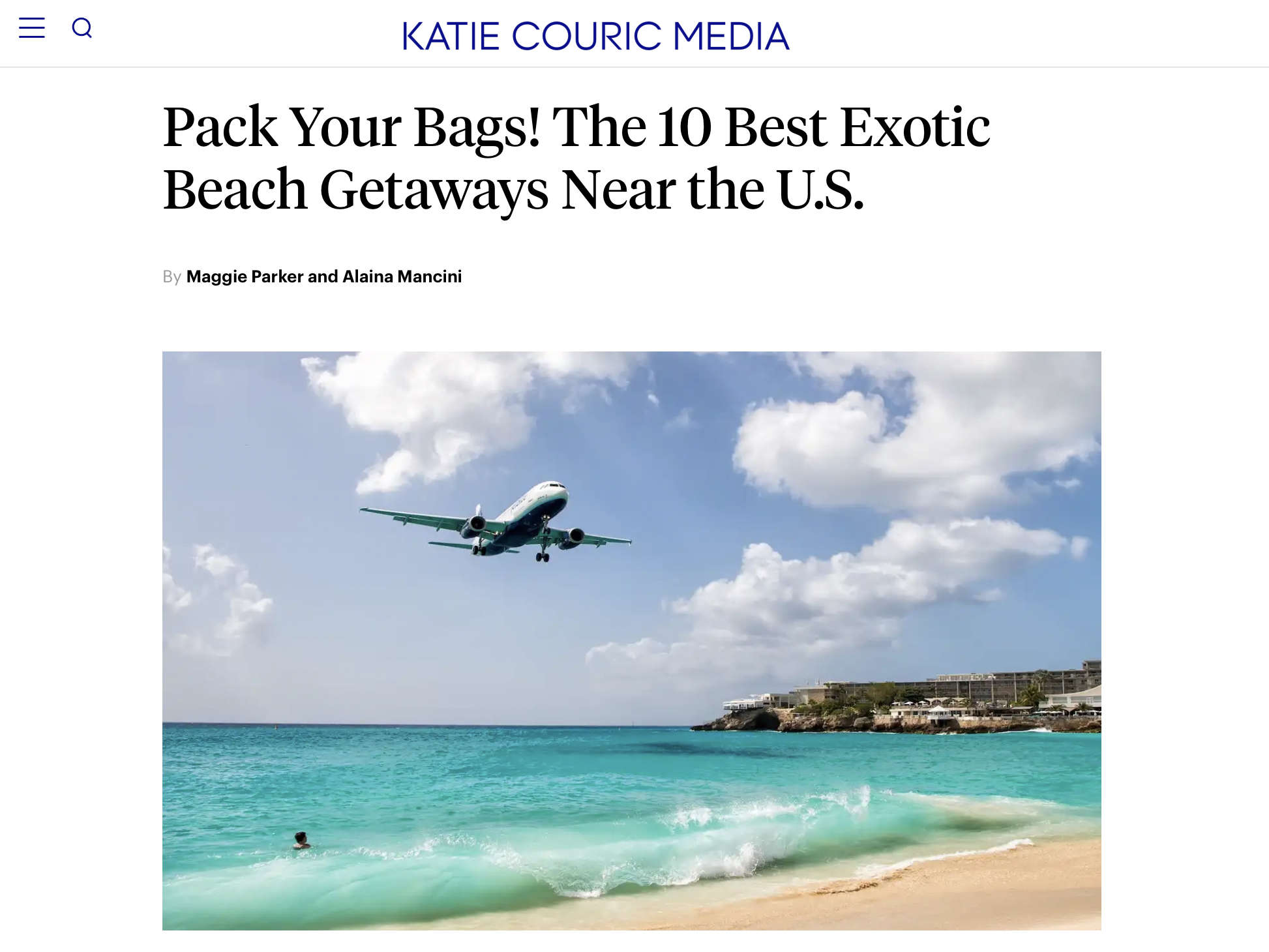 June 2022 — While you can't go wrong with your pick, we prefer the Dutch side, Sint Maarten, for its famous Maho Beach. This is the beach you've seen in YouTube videos; landing at the airport next to this beach, the planes fly past so low, it seems like you could touch them (but you can't, don't worry). For the same reason and more, we recommend staying at the Sonesta Ocean Point or Maho Beach All-Inclusive Resort, Casino and Spa (two connected hotels that are adults-only and family-friendly, respectively), which are right on that beach but blocked off so that you aren't in the sea of tourists who flock there every day from all over the island.
Read the article KatieCouric.com
RESORTS: MAHO BEACH+OCEAN POINT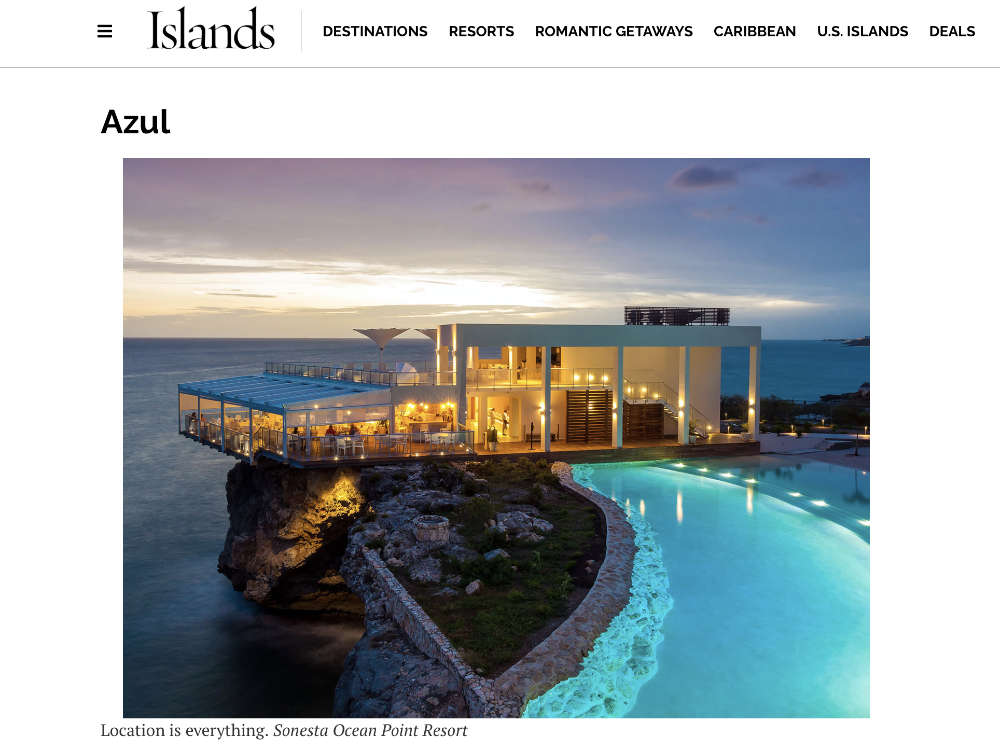 10 Restaurants Every Foodie Must Visit in St. Maarten
May 2022 — It's hard to say what is more alluring: the food or the fact that Azul seems like it is dangling over the ocean. But believe me that every selection on the menu will have your dinner guests asking for a bite. That's why I had to eat my roasted duck leg with my arms around the plate like a shield. Also, the menu changes daily so this is definitely a place to visit multiple times, especially if you're the kind of person who gets really sad (points to self) when they don't have the fettuccine with calamari.
Read the article on Islands.com
RESORT: OCEAN POINT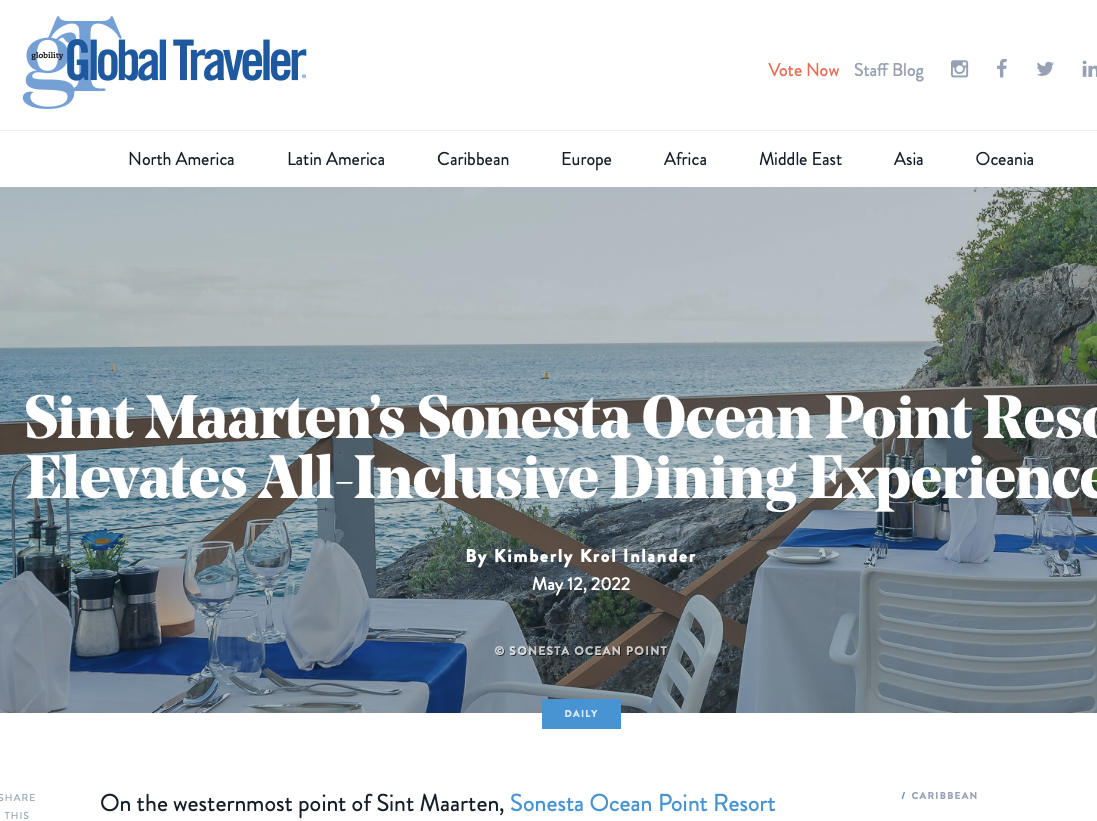 Sint Maarten's Sonesta Ocean Point Resort Elevates All-Inclusive Dining Experience
May 2022 — Executive Chef Francisco Almonte and his team seek to redefine the concept of all-inclusive dining, using seasonal and local ingredients highlighting both international flavors and the distinctive tastes of the Caribbean.
Read the article on GlobalTraveler.com
RESORT: OCEAN POINT
St Maarten's Top All-Inclusive Adds New Restaurant
May 2022 — The adults-only Sonesta Ocean Point Resort in St Maarten has unveiled its newest eatery: Portofino, a "modern interpretation of classic Northern Italian specialties." It's one of three open-air eateries at the resort, joining Azul Restaurant and Bluefin Restaurant + Bar. The eatery is led by Executive Chef Francisco Almonte, with a focus on using "vibrant seasonal and local ingredients. "Portofino's menu ranges from thinly-sliced Carpaccio di Manzo to Tagliatelli Frutti di Marie with scallops, calamari, shrimp and black mussels in a white wine sauce.
Read the article in the Caribbean Journal
RESORT: OCEAN POINT
Sonesta Ocean Point Resort in Sint Maarten Debuts New Portofino Restaurant
May 2022 — Portofino is one of three chic, open-air restaurants exclusive to Ocean Point guests including the signature Azul Restaurant and Bluefin Restaurant + Bar. Executive Chef Francisco Almonte and the culinary team continually strive to elevate and redefine the all-inclusive dining experience.
Read the article on the CaribbeanTravel.com
RESORT: OCEAN POINT